Search Engine Optimization (or SEO) has become a huge industry these days. It should be no surprise, given how many websites and businesses live or die by the strength of their search engine optimization. However, many companies have not quite gotten the clue as to how important SEO is.
This has made it difficult for many people to get a good career going in the industry. That doesn't mean there are no jobs to be had doing SEO. That doesn't mean you can't make a career doing this. It does mean that it's a bit harder, and you have to be on your game if you want to get ahead. So what are the pros and cons of trying to choose SEO as a career? Is it something that's genuinely doable, or is it one of those things that only works if you're lucky?
SEO And How It Works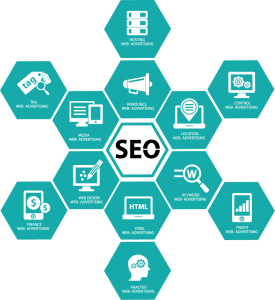 Search Engine Optimization is a process that involves massaging search engine algorithms in order to make a particular web site show up higher in the search engine rankings. How this works is that all search engines use a proprietary algorithm in order to judge how well a particular web site matches particular search terms. It's not just a matter of having the right keywords, but also a matter of how many people visit the site, how much of the site is devoted to the keyword, and how many places on the internet there are links to that particular site.
An expert is capable of setting up a website, working with social media, and finding some other ways to make a website more appealing to search engines. This allows the website to show up higher in search engine rankings, which in turn allows the company to get more people to visit the site. This is a huge boost for business, and as such, many companies want to have a dedicated expert. It helps ensure that their customers are capable of finding them more easily.
Getting Started In The SEO Industry
While there are a few specific firms out there, you're unlikely to be able to get a job for one of these firms directly. There are also no college courses or degrees in SEO work, so that's not a possibility, either.
Instead, the best way to start working in the industry is to work with a web development company. This is because most web development companies offer minor amounts of services as a matter of course. Once you've got a bit of experience with a web development company, you can begin sending out your resume to companies looking for a dedicated expert.
The demand for experts may not be as high as some people claim, but it's certainly rising. Not only that, it's only going to get more important as the internet becomes more important to our every day lives. As such, getting a career in SEO is a completely functional idea, as long as you're willing to put in the work.
Remember that this is a business that is always changing. If you are looking to do search engine marketing, you need to make sure you either learn from, or hire the best!